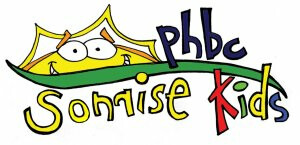 Sonrise Kids is for children birth through 4 years of age. Kids are introduced to key principles such as God made me, God loves me and Jesus wants to be my friend.
Children are loved in a safe environment that promotes learning and building a foundation for life. This ministry also provides an opportunity for parents to enjoy the worship gathering without interruptions.
BAPTISM
We treat the baptism of children with special care and want to help parents walk through the process with their children. If your child expresses interest in baptism, please set up an interview with our staff so we can help you determine next steps.